This treatment has proven very successful for men who have a "beer belly".  A beer belly is NOT a fat belly. Men with hardened, large abdomens have what we call inflammation. The parafango treatment uses a purifying sea-based treatment that cleanses and detoxifies the body while restoring skin tone and vitality. An algae body mask combined with infrared heat extracts toxins and delivers essential minerals to the skin.
Chronic inflammation occurs when your body responds to unwanted substances in the body, like excess fat cells or food sensitivities that accumulate in the belly area. The solution always starts with a healthy diet and lifestyle. Adding the Anti-Inflammatory Wrap to your journey in eliminating that inflammation will help because it helps to push the toxicity out of yor system. In just a few weeks that belly will deflate just like a popped balloon.
Sweat It Out
When combined with an exclusive 4-zone Far Infrared blanket, provides measurable results and help:
Reduce inflammation
Lower body fat and facilitate weight loss
Relieve joint and muscle pain
Speed up metabolism
Improves immune system
Release toxin build up
Improve skin tone and elasticity
Burn Calories
What is Far Infrared (FIR)?
FIR infrared ray energy is a part of the natural light spectrum of sunlight, minus the skin damaging UV. FIR Infrared Heat Therapy allows increased blood circulation to carry great amounts of nutrients to the skin, thus promoting healthy tone, texture, and mild skin cleansing. 
Penetrating Active Ingredient: Parafango
Parafango is a mixture of Sea Mud and Paraffin. The Sea Mud is rich in minerals, and causes pore dilation and perspiration with a calming and analgesic effect. It helps eliminate toxins with an in-depth purification. Its great power of heat retention stimulates the blood circulation and revitalizes the skin. The Paraffin optimizes the penetration of the active ingredients used for deep, long-lasting effects. The paraffin helps the product sustain a gradually released fusing heat and can retain application temperature for up to an hour and a half. The Parafango stimulates the lymphatic flow on our body to draw out toxins from around the fat cells. The wrapping technique compresses the skin and compacts the soft fatty tissue making it more firm and tight.
Client Results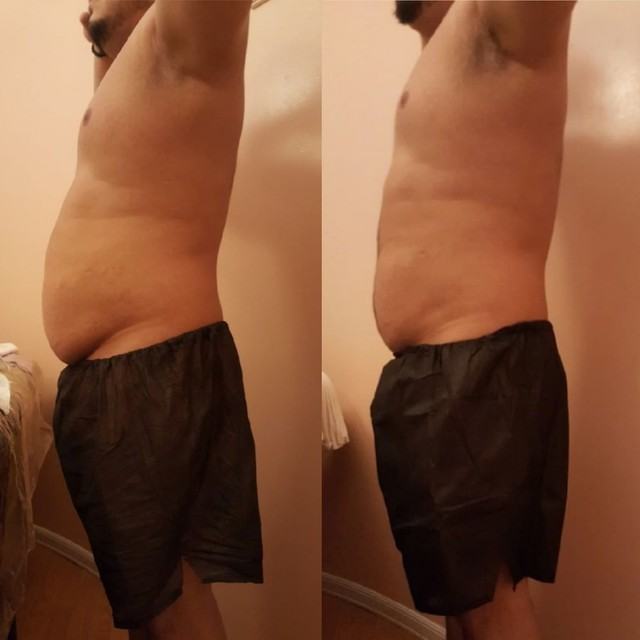 *Individual results may vary
Are you suffering from male menopause?
Most of us know about menopause, but did you know there is a thing called andropause? It's the male version of menopause and hits most men in their 50s (although they can have symptoms as early as their late 30s). It's caused my declining Testosterone levels. The symptoms include hair-loss, gynecomastia, belly fat, fatigue, brain-fog, anxiety, depression, and loss of morning erection to name a few.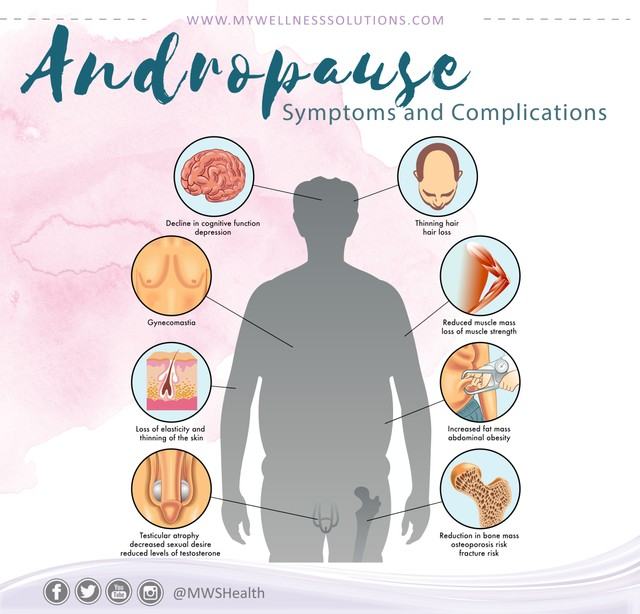 Learn your Testosterone levels today!
What Are the Signs and Symptoms of
Low Testosterone &
Hormonal Imbalance in Men?
A low level of testosterone in a man means more than just a low sex drive. Hormones are important for regulating most major bodily processes.
Symptoms consistent with low testosterone and other cases of hormonal imbalance include:
Low sex drive
Fatigue
Loss of muscle mass
Increased body fat (especially in the waist area)
Decreased bone mass
Mood changes or Low Mood
Irritability
Elevated blood sugar
High Stress
Anxiousness
High cholesterol
Not sure where to start?
Book a Wellness Assessment
Have a lot going on and multiple goals and not sure where to start? Sit with a Health Professional to create a specialized wellness program tailored to your specific health concerns
Learn more about financing
CareCredit Accepted Here
CareCredit is an amazing tool that is used by many of our clients. The financial flexibility the offer really let clients place their health as a priority.