Our Approach to Weight Loss
Cleansing to achieve balance
The first step in any weight loss journey is cleansing. My Wellness Solutions clients start an herbal regimen and lifestyle changes in their very first session to optimize the results of their weight loss body treatments.
We're proud that our clients not only reach their weight loss goals, but they maintain them.
The weight of a person is influenced by many factors including the environment, family history, heredity, metabolism, behavior or habits, and more. Certain factors such as family history cannot be changed, but others, such as lifestyle and habits can be drastically improved.
Remember, simple steps to help prevent being 'overweight' and 'obese.' You can help prevent certain diseases and other health problems by eating a healthier diet while taking into account the calories you consume, exercising regularly, and limiting the amount of time being physically inactive.
In the U.S. and the rest of the world, millions of people are overweight or obese. The higher the weight and body fat you have, the more likely you are to suffer health problems such as: 
Cardiovascular Disease
High Blood Pressure
Type-2 Diabetes
Gallbladder and Kidneys Stones
Respiratory Problems
Achieving a healthy weight and maintaining it is a long-term challenge for most and specially those who are overweight or obese. However, it can also be an opportunity to reduce the risk of developing other serious health problems. With proper treatment and motivation, it is possible to lose weight and reduce these serious risks.
Not sure where to start? Let our professionals guide you. Book a Wellness Assessment and allow us to review your health history and create the program that helps you achieve your individual goals.
*Results may vary
Client Results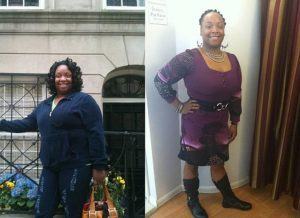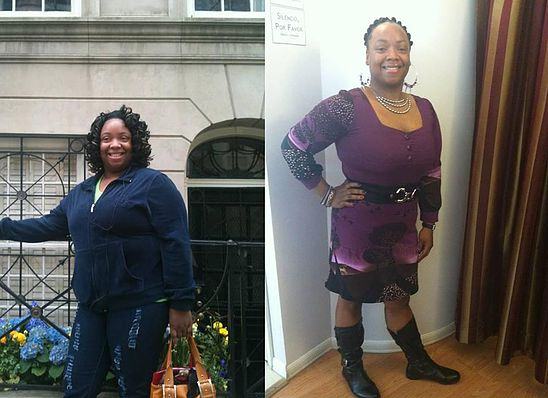 Here you can see the AMAZING results Baleisha had with our Sudatonic package. Of course we cant forget to mention she started following our nutritional recommendations to the T!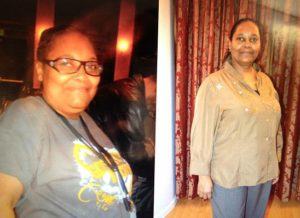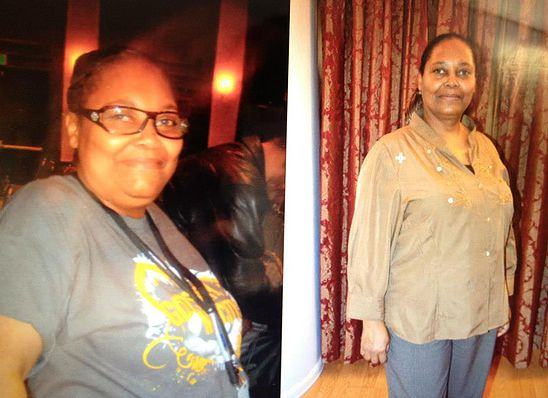 Agatha came to us for weight loss. She started on our signature weight-loss package and made sure she ate right. The picture on the right was taken at the end of her package. Today she says she feels better than ever! (Before 199 lbs – After 164 lbs) … and still going!
Our Weight Loss Treatments
Weight Loss Programs
Customized to Fit your Needs
After 10 years of helping clients achieve their weight loss goals, we know one size doesn't fit all. Below are some of our most popular weight loss programs. We invite you to schedule your Wellness Assessment and allow our team to build a program that best fits your health goals.
Perfect for clients looking for weight loss who are following a healthy diet. Not recommended for clients who are not making food changes as that will affect results.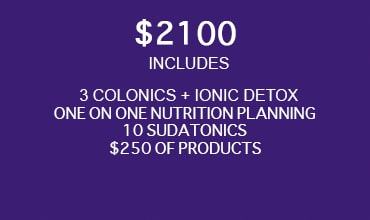 Looking to drop weight? This is the program for you! Over a 3 month period, you work one-on-one with one of our nutritionists to help you reach your health goals.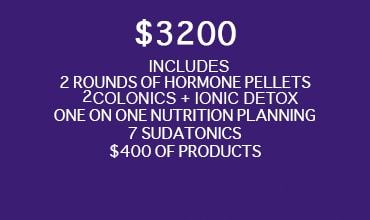 This program is a combination of all of or most effective treatments. With this program clients are making diet changes, doing services to boost metabolism and detoxification. Most importantly, the are optimizing their hormones giving them more energy, better sleep and a feeling like they are in their 20s again!
Feel the Power of Herbs
Centuries of herbal wisdom working with modern science to bring you herbal products you can feel.
Natural. Pure. Potent.
Our obsession with quality goes beyond our ingredients. When it comes to quality we don't guess,
because your health deserves nothing less.