We hope you are feeling amazingly smooth after your Laser Hair Removal session with My Wellness Solutions.
We want to help you in your hair loss journey and have included additional tips for you to follow during your laser hair removal process. If you haven't scheduled your follow-up session, please do so quickly – consistency is key! 1 session every 6 to 8 weeks for a minimum of 6-8 sessions are recommended for you to receive the full benefits. Up to 12 sessions may be needed to achieve more than 90% hair reduction for some clients.
Pre-Laser Tips
You must SHAVE the area(s) being treated before coming into your treatment 12-36 hours before your appointment. Failure to do so will result in your appointment being rescheduled.
For the most effective treatment and to prevent burns, avoid the sun and spray tans 2 weeks before and after treatment. This applies to all sessions. Please bring a hat or covering during hot summer days.
You MUST avoid bleaching, plucking or waxing hair for 4-6 weeks prior to treatment. The melanin-containing hair must be present in the follicle as it is the "target' for the laser light.
No exfoliation, scrubs or chemical peels for three days before and at least one weeks after treatment.
If you have a history of cold sores or fever blisters (oral herpes simplex) or shingles (herpes zoster) near the treatment area, we recommend that you take an-viral medication on the day before, the day of and the day after treatment.
RECENTLY TANNED SKIN CANNOT BE TREATED! If treated within 2 weeks of active (natural sunlight or tanning booth tanning, you may develop hypopigmentation (white spots) after treatment and this may not clear for 2-3 months or more.
The use of self- tanning skin products must be discontinued one week before treatment. Any residual self-tanner should be removed prior to treatment.
Avoid Re-tin-A, Retinol, Renova, Differin, Tretinoin, Metrogel, Tazorac, Avage, Hydroquinone, Tetracycline, Minocin or any antibiotics for at least three days prior to treatment and for at least two weeks afterward.
Post-Laser Tips
Do not go home and take a hot shower, bath, or soak in a hot tub immediately after your treatment. Use cool water only.
Do not work out for 24 hours post-treatment.
To help your progress we suggest a week after your treatment you start exfoliating the area at least 2 times per week.
Immediately after treatment, there might be redness and/or swelling of each hair follicle in the treatment site. The swelling may last up to 2 hours, or longer. The redness may last up to 2-3 days. The treated area might feel like sunburn for a few hours after treatment and can last 5-6 days.
A topical soothing skin care product such as aloe vera gel can be used to soothe the skin.
Makeup may be used immediately after the treatment as long as the skin is not irritated.
Avoid sun exposure up to 2 weeks post treatment to reduce the chance of hyperpigmentation.
Use a sunblock (SPF 30+) at all times throughout the course of treatment.
Avoid picking or scratching the treated skin. Do not use any other hair removal treatment products or similar treatments (waxing, electrolysis or tweezing) that will disturb the hair follicle in the treatment area for 4-6 weeks. After the laser treatment is performed. Only Shaving may be used.
Anywhere from 5-14 days after the treatment, shedding of the treated hair may occur and this appears as new hair growth. This is not new hair growth. You can clean and remove the hair by washing or wiping the area with a wet cloth or loofa sponge.
After the axilla (underarms} is treated, you may wish to use a powder instead of a deodorant for 24 hours after the treatment to reduce skin irritation. There are no restrictions on bathing except to treat the skin gently, as if you had a sunburn, for the first 24 hours.
FAQ
Why is my hair growing back patchy?
Sometimes after treatment, it is normal for the treated area to look like there are intermittent spots that seem to look like they have been skipped over. The laser tech has not skipped over these areas. The hair is not growing all at the same
time. The stage of hair growth, called anagen, is most susceptible to laser energy and absorbs the energy more because it contains more pigment than the other surrounding hair, thus giving the impression of skipped spots.
Is laser hair removal permanent?
As per the FDA, we cannot claim, advertise, or guarantee that laser hair removal is permanent or that it will get rid of 100% of your hair. Laser hair removal rather is considered laser hair reduction. The reason behind this statement is that
hormone fluctuations or imbalances can cause the re-growth of unwanted hair.
We recommend getting a laser treatment every 6 months after you get your desired results in order to maintain them.
Is it true darker skin tones need more sessions?
Olive skins and darker skins require lower laser energy settings in order to safely remove the hair and not burn the skin. Darker skin types can typically require more treatments for hair reduction.
What do I do if I have a blister in the treated area?
If the treated area blisters (tiny fluid-filled sacs appear) please call us immediately at 212-882-1154, so that we can treat you immediately.
Loved our Services?
Let the world know how you feel (and help us serve more clients like you). Won't you leave us a review (or 2)?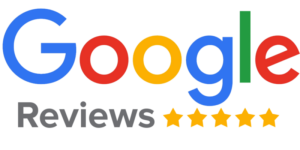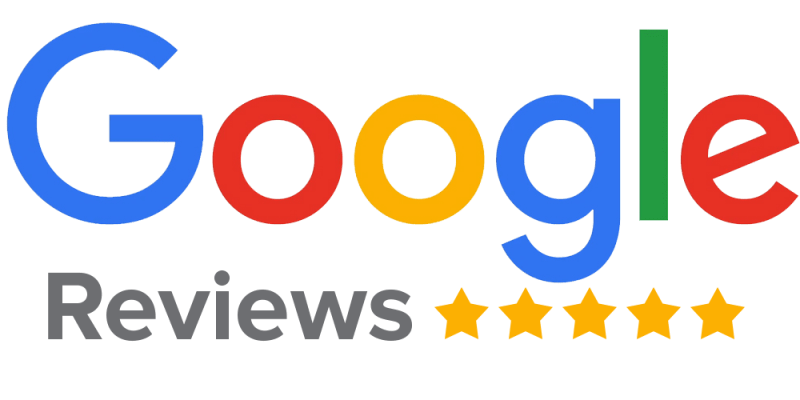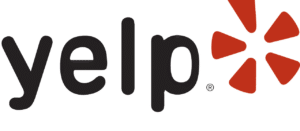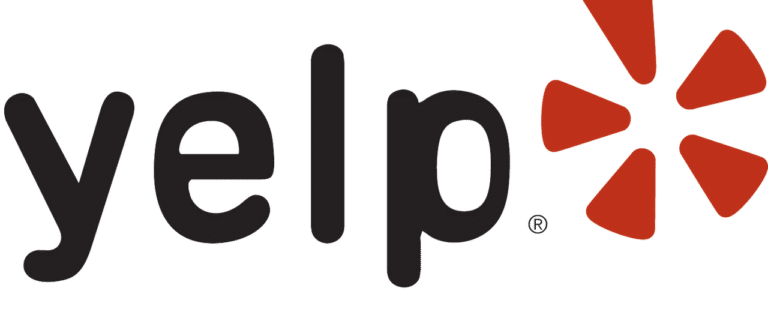 Connect with Us!
Follow us on social media for all our best health & wellness content!
Explore
Our most popular wellness services
Explore
Our most popular wellness programs
Weight Loss & Nutrition
This program has everything that you need when looking for weight loss. Most importantly it includes nutritional assistance in order to create a customized meal plan and herbal regimen. This is the game changer! Whether you are doing treatments or working out, none of that will work if you are not putting the rights foods into your system.
On top of our amazing meal plans you will be doing some extremely effective services that will keep pushing your results and prevents you from reaching a plateau. If you have not reached your goal weight you would start with Sudatonic. If you have reached a healthy weight you can begin your contouring journey with Cavitation sessions. Most importantly, the services are going to help with eliminating built up toxicity which is the main cause of unsuccessful weight loss!
Program Includes:
2 Nutrition Visits
Nutritional Guidance Throughout Program
10 Sudatonic OR Cavitation Sessions
3 Colonics
3 Ionic Foot Detoxes
10 Infrared Sauna Sessions*
$250 of Products
Valued at $3800
Promotional Price - $2200
*Sauna sessions with Cavitation only.
Clinical Nutrition & Weight Loss
Are you suffering from a stubborn health problem that won't go away no matter what you try? Or perhaps the medications and treatments you're taking aren't actually getting at the root cause of your illness – but you want something that will? If you are looking to fix a chronic illness or symptom while also achieving weight loss this program has everything you need. The MRT Food Sensitivity test and LEAP food plan curated by our clinical nutritionist will work to eliminate your chronic symptoms such as: indigestion, infertility, hormonal acne, eczema, etc. While you are working on eliminating the inflammation from your system with your clinical nutritionist you will also be doing detox and weight loss services in order to help you reach a healthy weight and size! If you have not reached your goal weight you would start with Sudatonic. If you have reached a healthy weight you can begin your contouring journey with Cavitation sessions.
Program Includes:
Food Sensitivity Test + Blood Work ($1000 Value)
3 Clinical Nutrition Sessions
3 Colonics
7 Sudatonic
2 Ionic Foot Detoxes
$400 of Products
Promotional Price - $3200
Biote Hormone Therapy & Weight Loss
Bioidentical Hormone replacement therapy (BHRT) is the perfect solution for people whose bodies no longer produce the hormones which provide the energy and mental clarity they want. Many clients on BHRT also notice an increase in libido and interest in sex, a decrease in body fat and an increase in muscle mass, as well as a decrease in mood swings, irritability, and depression.
Optimizing your hormones also leads to boosted metabolism making losing weight easier! When pairing optimized hormones with our meal plans and our weight loss services clients report not only drastic results with their weight loss but also qualify of life. They are feeling more confident but also their hormones are letting them live their best life!
Program Includes:
2 Nutrition Visits
Hormone Blood Draw
2 Rounds of Hormone Therapy
2 Colonics
9 Sudatonic
2 Ionic Foot Detoxes
$250 of Products
$150 of Hormone Supplements
Valued at $5000
Promotional Price - $3200
DMK Enzyme Nutrition Detox
This program combines the powerful effects of nutritional changes, our detox services and DMK Enzyme treatments all in one! By combining all of these amazing tools we guarantee to get rid of the root cause of the problem while also rebuilding and restoring the skin. With the use of DMK's facial we will be working from within to help create new vibrant healthy skin.
Program Includes:
Food Sensitivity Test + Blood Work ($1000 Value)
3 Clinical Nutrition Sessions
3 Colonics
7 Sudatonic
2 Ionic Foot Detoxes
$400 of Products
Promotional Price - $1300
Not sure what to continue with?
Book a Wellness Assessment
Have multiple health goals and you're not sure where to focus on? Sit with a Health Professional to create a specialized wellness program tailored to your specific health concerns.
Take a look at our results
OUR PROGRAMS WORK
Our program are created with results in mind. We combine all the services we have seen prove successful over the many years of experience serving clients with different goals
Learn more about financing
CareCredit Accepted Here
An excellent financing option to help you achieve your health goals without breaking the bank.