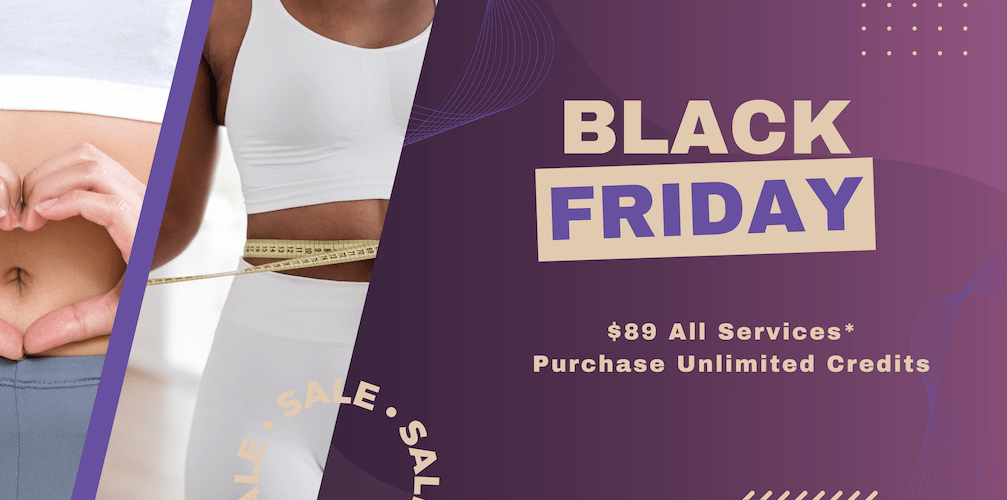 Once a year, it ALL goes on sale ...
Welcome the holiday season and the upcoming New Year with a promise of health & wellness at My Wellness Solutions. With each service discounted over 60% to only $89, explore a world of wellness awaiting you. From detox essentials to our pampering skincare services, unlock the doors to holistic wellbeing as you prepare to celebrate and embrace the new beginnings ahead.
Don't miss the opportunity to be among the first to when we launch because SPACE IS LIMITED.
Already registered?
Now, it's time to follow the next 3 simple steps.
Define Your Wellness Goals
Whether you're seeking detoxification, weight loss, contouring, or a skincare refresh, knowing your goals will help determine how many session credits you'll need to purchase for each service. Curious about some of our services? Now's the perfect time to try new treatments!
Purchase Your Service Credits
Once the sale opens, purchase credits for your chosen services at the exclusive rate of $89 each. Remember, the journey towards your desired results may require multiple sessions, so plan accordingly.
Book your sessions with ease before January 31, 2024, to utilize your credits. Don't let the chance to rejuvenate slip away as unused credits will expire post this date.
*All services must be received by January 31, 2024. Any services not received will be forfeited without a refund. No refunds after purchase. Any service not canceled without 24 hour period will be lost and not refunded.
Ready to start saving today?
Shop our service specials happening all month long and save on advanced skincare, contouring and customized programs.