Assistant Branch Manager
CURRENTLY HIRING!
We are looking for an Assistant Branch Manager with 5+ years of experience to oversee the daily operations of our centers.
The ideal candidate has experience as a store manager, experience with business management, sales, interest or experience in health & wellness, excellent customer service skills and a natural leader with conversational to fluent level of Spanish.
*** Must speak, read and write English & Spanish ****
Details on the position
Responsibilities include:
Organize the day to day operations and schedule for clients and staff
Ensure the esthetics team and receptionist team fulfill all responsibilities as outlined by corporate.
Inspect all areas and equipment in the center and resolve any issues/maintenance that might may arise
Maintain proper inventory levels
Meet monthly and annual sales targets and work with team to ensure they meet personal goals 
Handle all client communication, concerns and customer satisfaction.
Employee productivity
Maintain a healthy, enjoyable work environment and encourage teamwork
Plan and oversee in-store promotional events or displays
Ensure the center fulfills all legal health and safety guidelines
Able to handle multiple duties simultaneously
Available to work varied shifts (evenings and weekends)
Work in unison with sister location.
Provide effective feedback
Responsible for weekly team meetings to discuss important updates
Ensure center remains clean and presentable at all times
Manage employees, supervise, train, assist as well as schedules & time off requests 
Keep abreast of market trends to determine the need for improvements in the store
Suggest new operational strategies to improve store's performance and productivity
Provide client consultations in nutrition, skincare or weight loss services.
Requirements
5+ years experience as retail manager or in other managerial position
Knowledge of retail management best practices
Good knowledge of sales and marketing
Outstanding communication and interpersonal abilities
Excellent organizing and leadership skills
Strong work ethic and a desire to improve and succeed
Analytical mind and familiarity with data analysis principles
Sense of ownership and pride in your performance and its impact on company's success
Critical thinker and problem-solving skills
Good time-management skills
Degree in Business Administration or relevant wellness fields.
Tech savvy
Enjoys solving problems
Work Location:
Harlem – will train in both locations
Work Remotely
Job Type:
Full-time – 55K Year + Bonus + 401k 
Apply Now!
Use the link below to apply.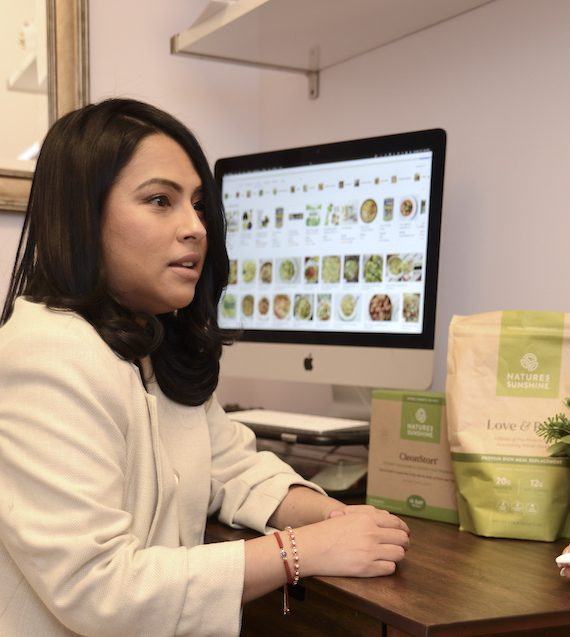 Explore
Our most popular wellness services
Are you ready to find your health solution?