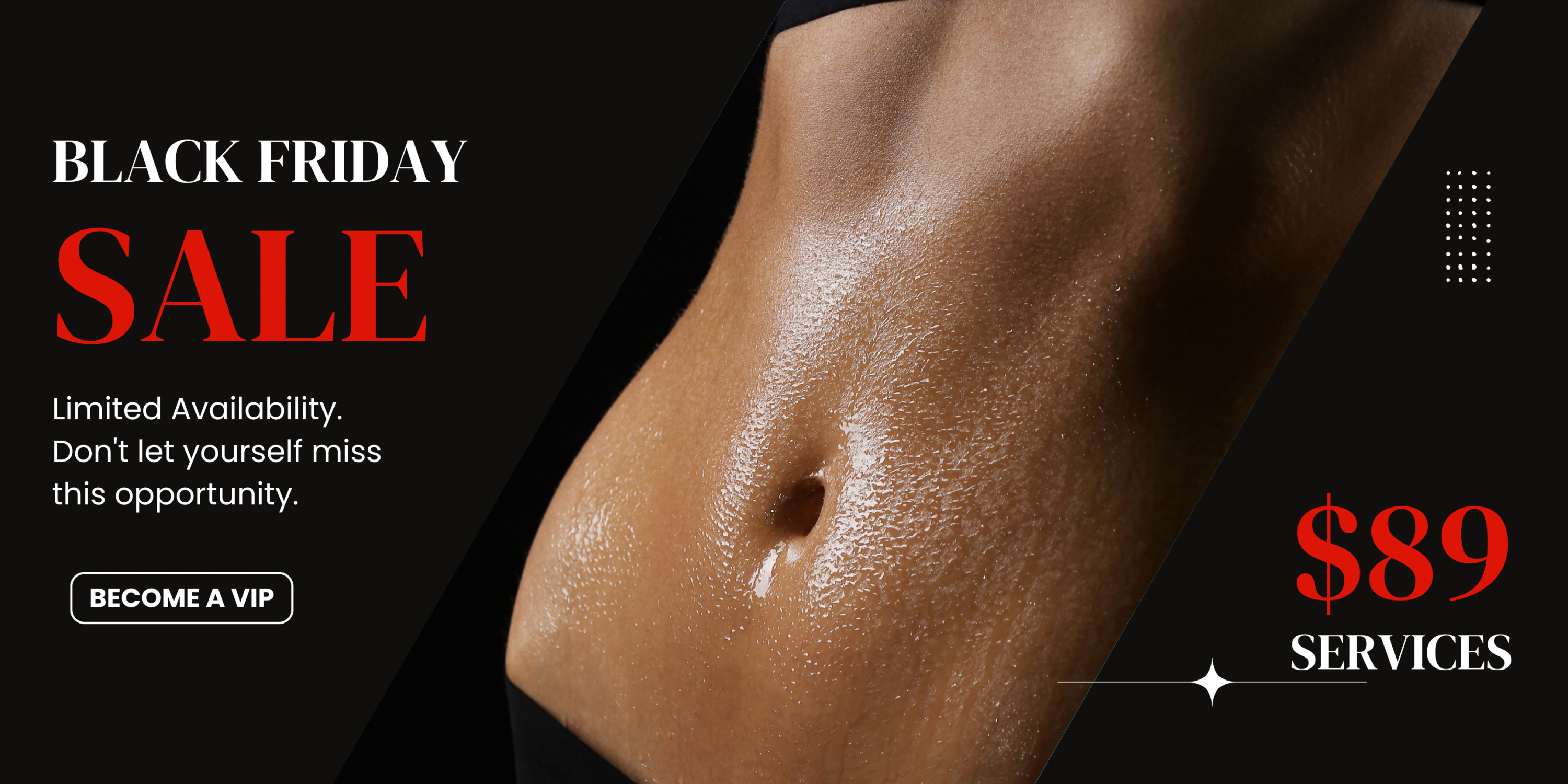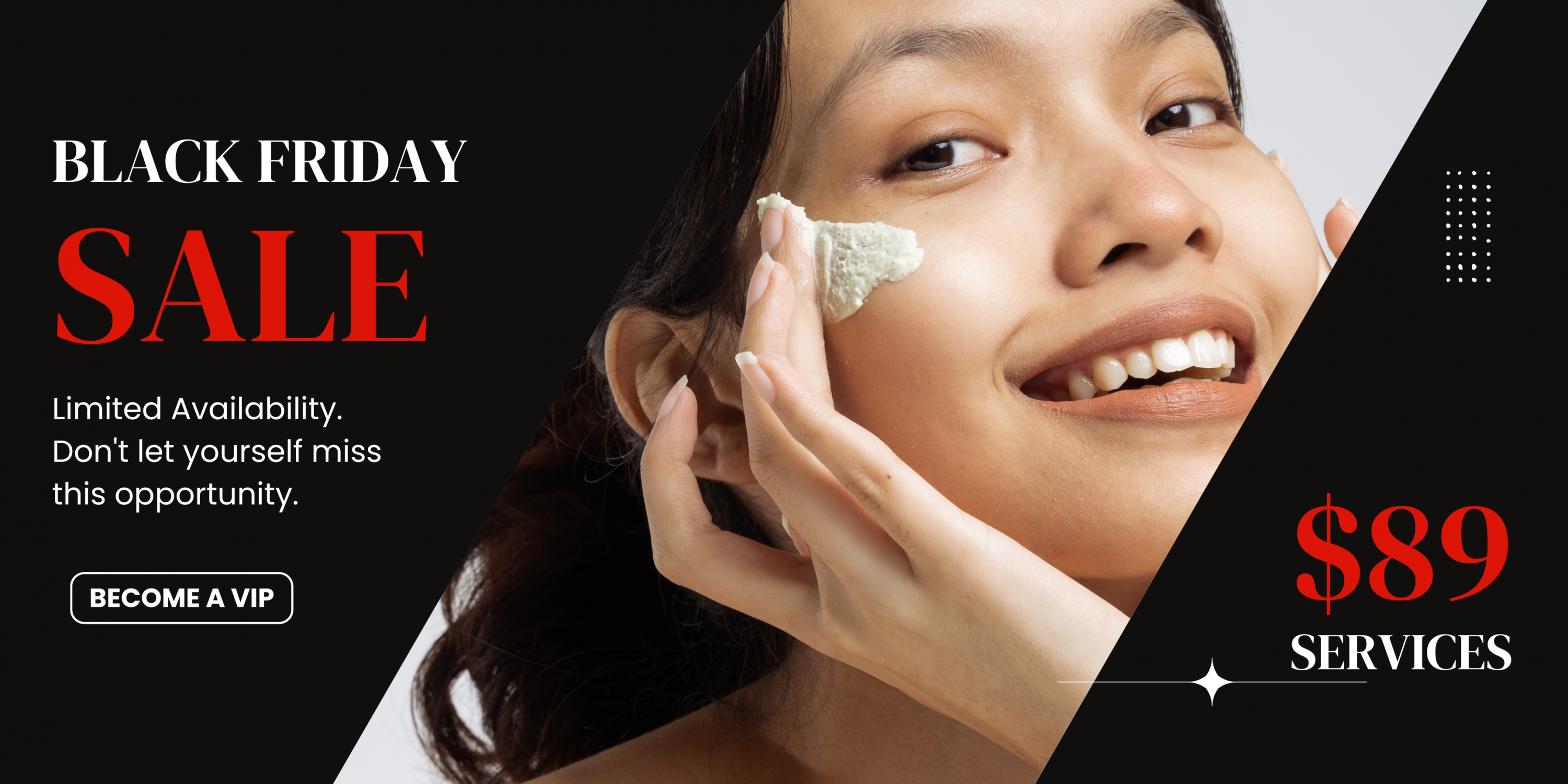 SNEAK PEEK!
The BEST deal of the year is right around the corner. Purchase an unlimited amount of services for only $89 each!
Yup, that means that you can purchase all the detox services you are going to need after a probably very indulgent thanksgiving.
Be the first to know when deal launches by signing up to our Black Friday VIP List. Space is limited and while supplies last!
BUY AS MANY AS YOU LIKE.
ALL SERVICES
$89
*All services must be received by January 31, 2023. Any services not received will be forfeited without a refund. No refunds after purchase. Any service not canceled without 24 hour period will be lost and not refunded.
WANT THE BEST RESULTS?
Here's an idea of combinations you can take advantage of at the biggest discounts EVER. These are examples of packages clients have done over the year and received incredible results!
Weight Loss, Contouring & Detox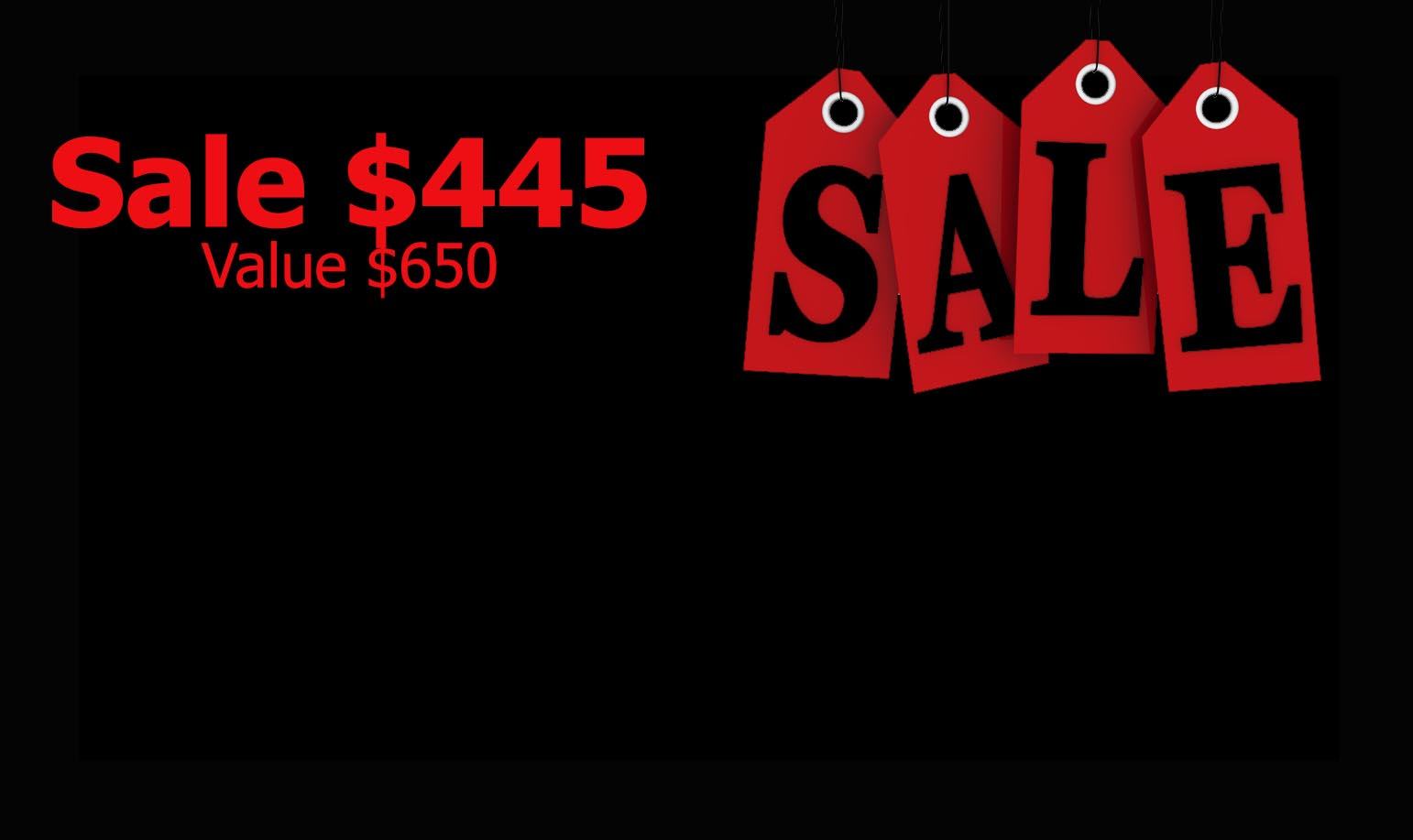 Looking to give your body a digestive reset? The Total Body Detox Includes 5 Black Friday Credits – 3 Colonics & 2 Lymphatic Treatments. Sale Opens 11/25.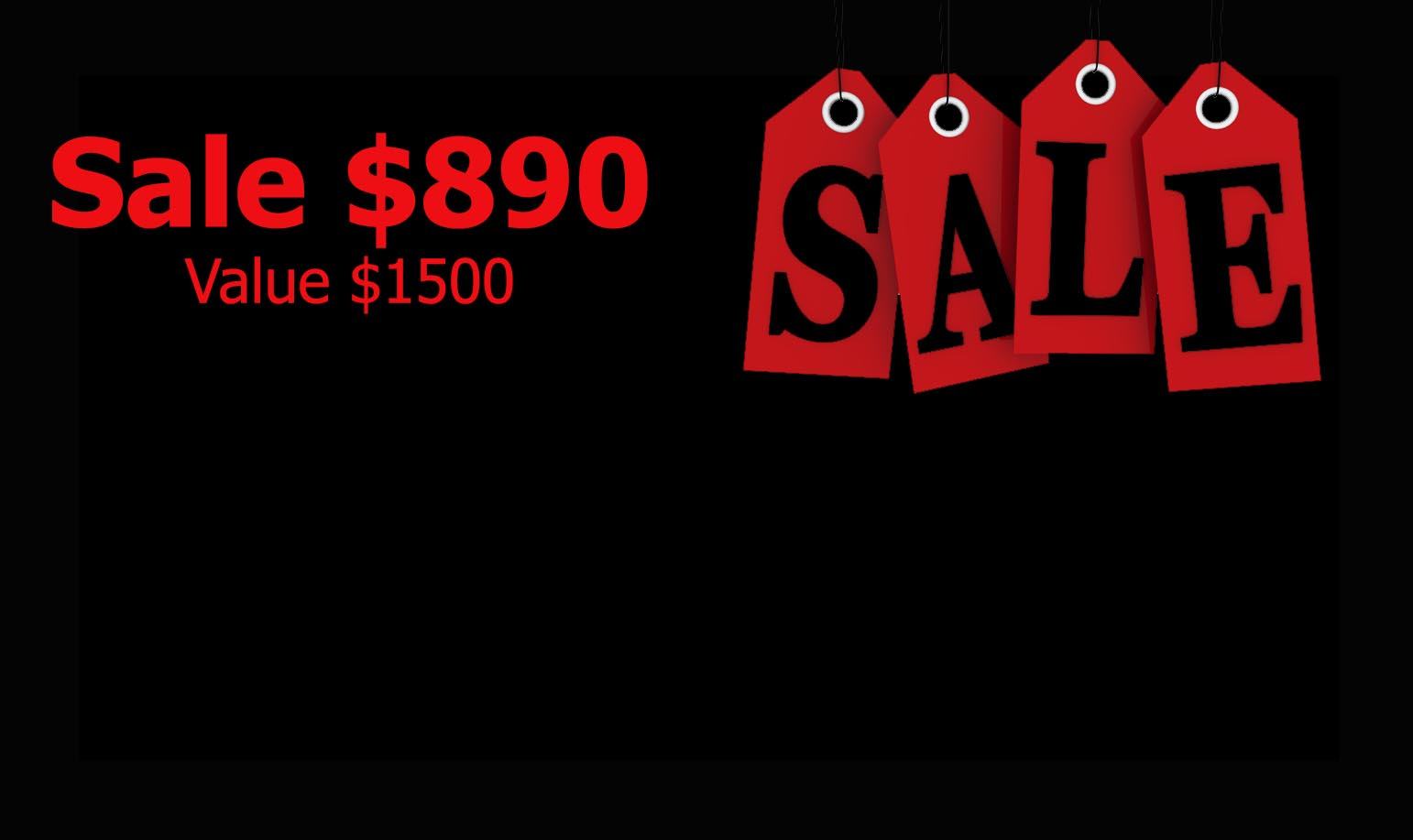 Ready to get rid of stubborn cellulite? This series includes 10 treatments of our cellulite treatmen! Sale Opens 11/25.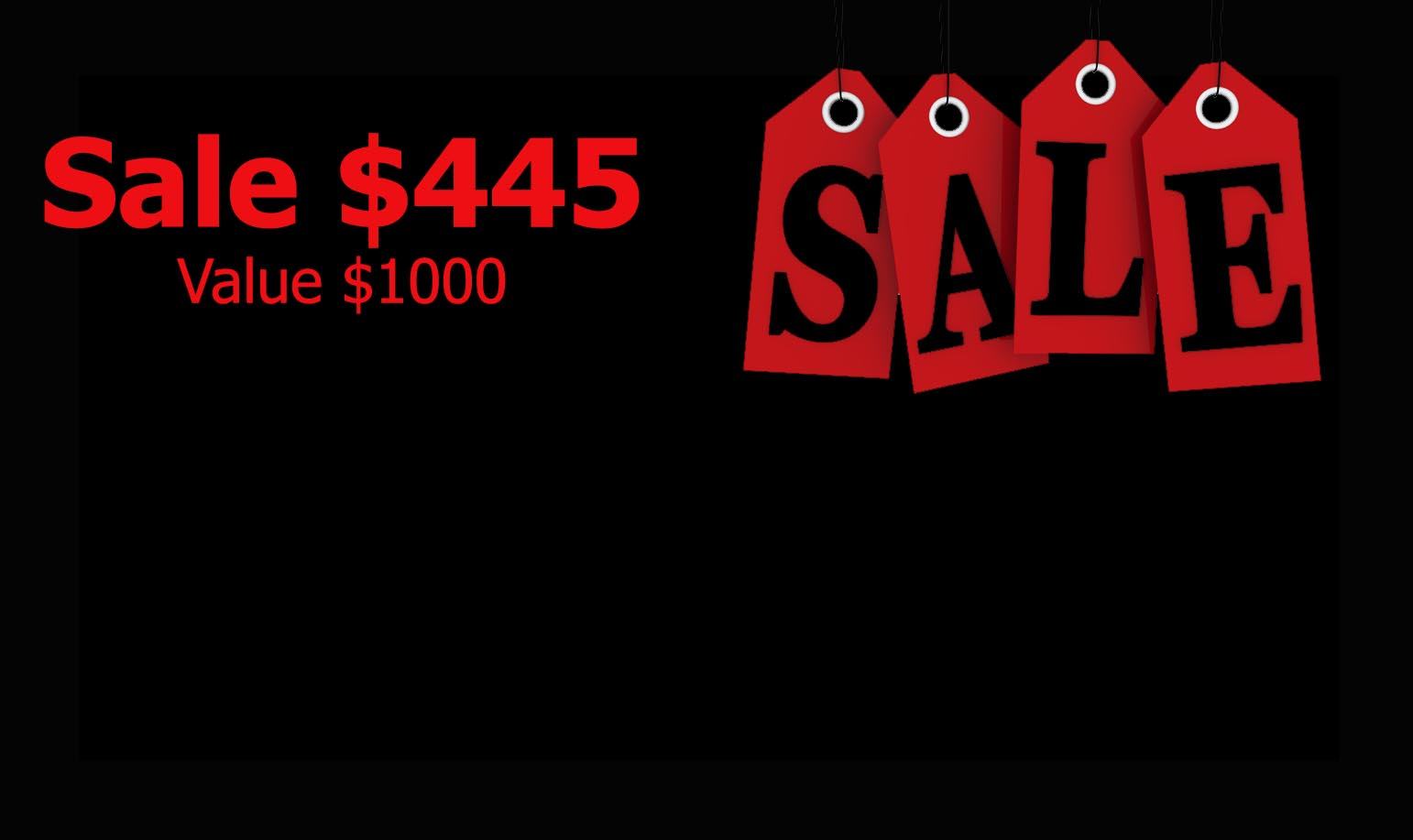 Looking to contour your midsection and eliminate bloating? The cleanse & contour program includes 5 credits. 2 Colonics & 3 Cavitation sessions. Sale Opens 11/25.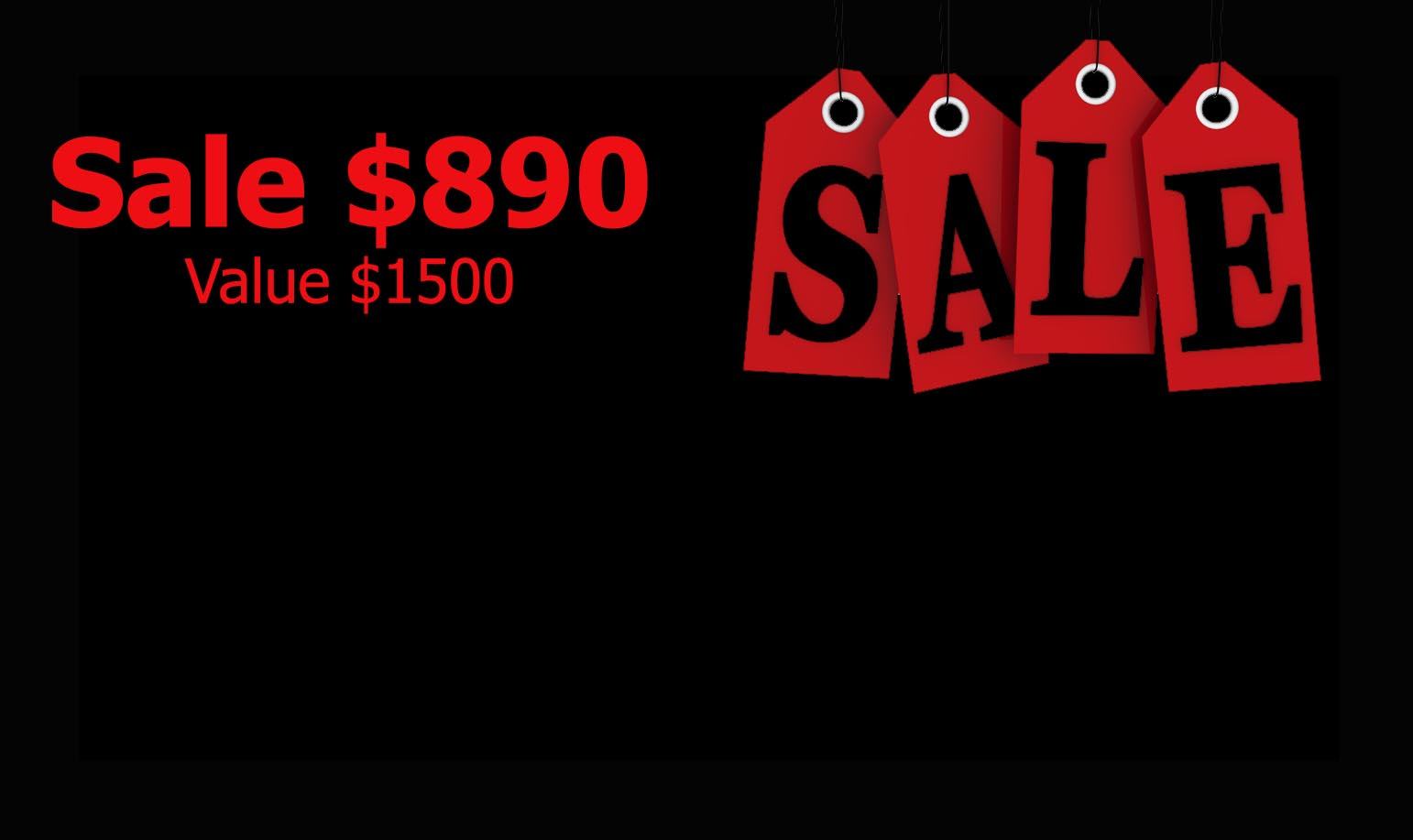 Recent surgery or looking to smooth out a previous surgery? Take advantage of our best price on Post Op treatments! Sale Opens 11/25.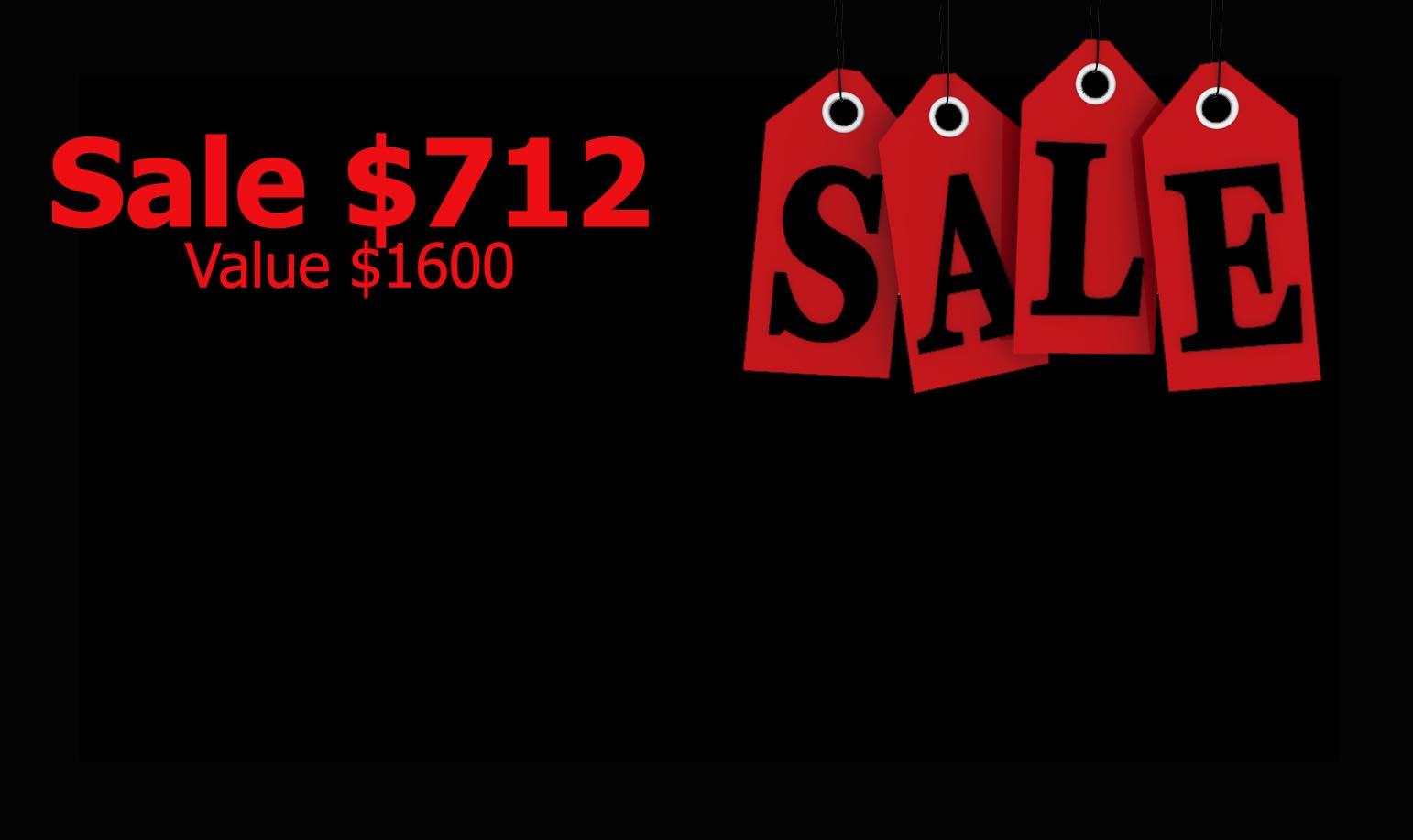 A peek of our most popular weight loss program includes 5 sessions of Sudatonic + 3 Sessions of colonics. *Nutrition not included. Sale Opens 11/25.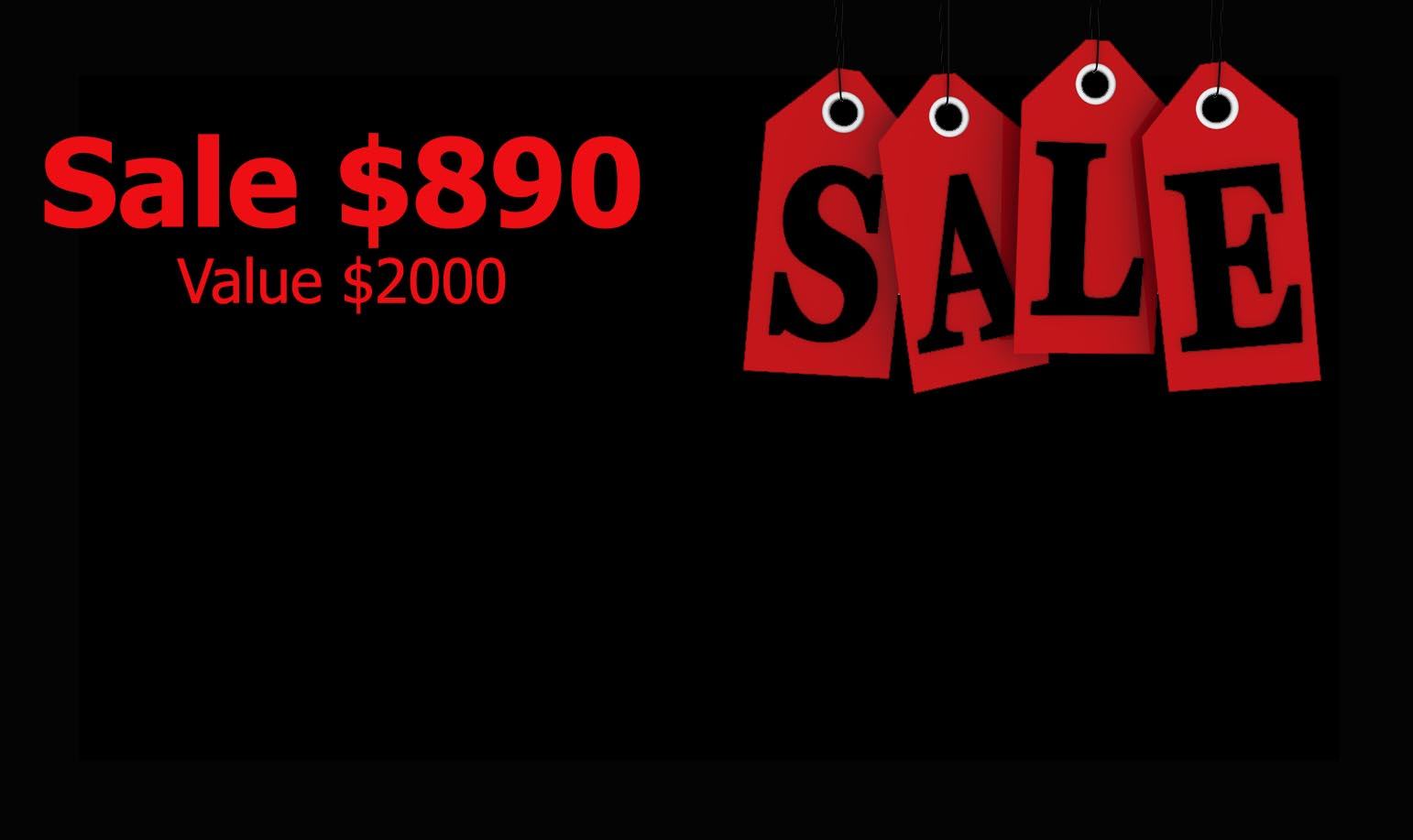 Includes 10 credits of our most popular contouring treatment, cavitation. Can be used on abdomen, thighs & arms. Sale Opens 11/25.
Don't forget your skin!
Are you looking to start the new year with flawless skin? Take advantage of our Black Friday skincare series specials for a guaranteed glow.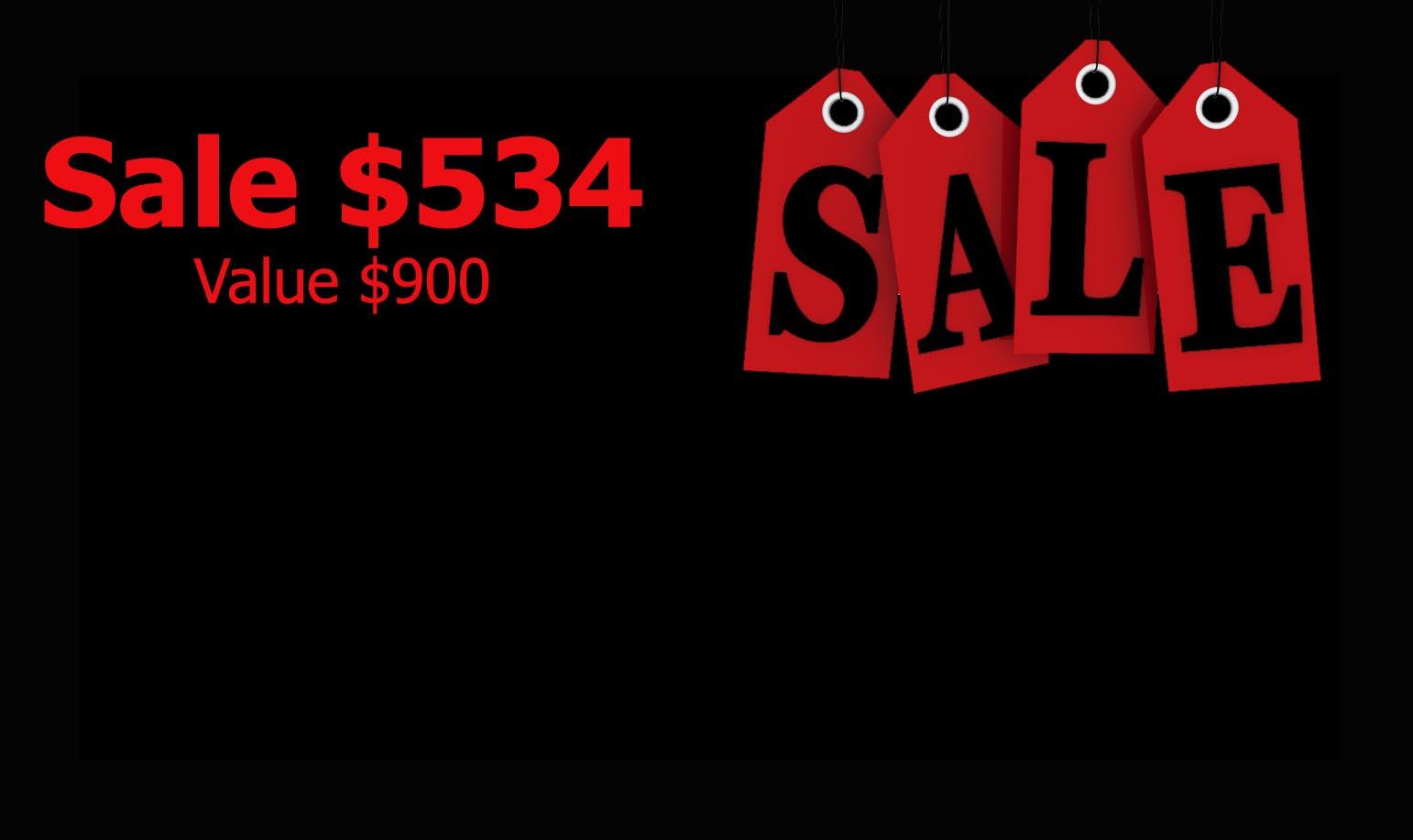 Get rid of pigmentation and acne scars with this 6 session series of Microdermabrasion. Sale Opens 11/25.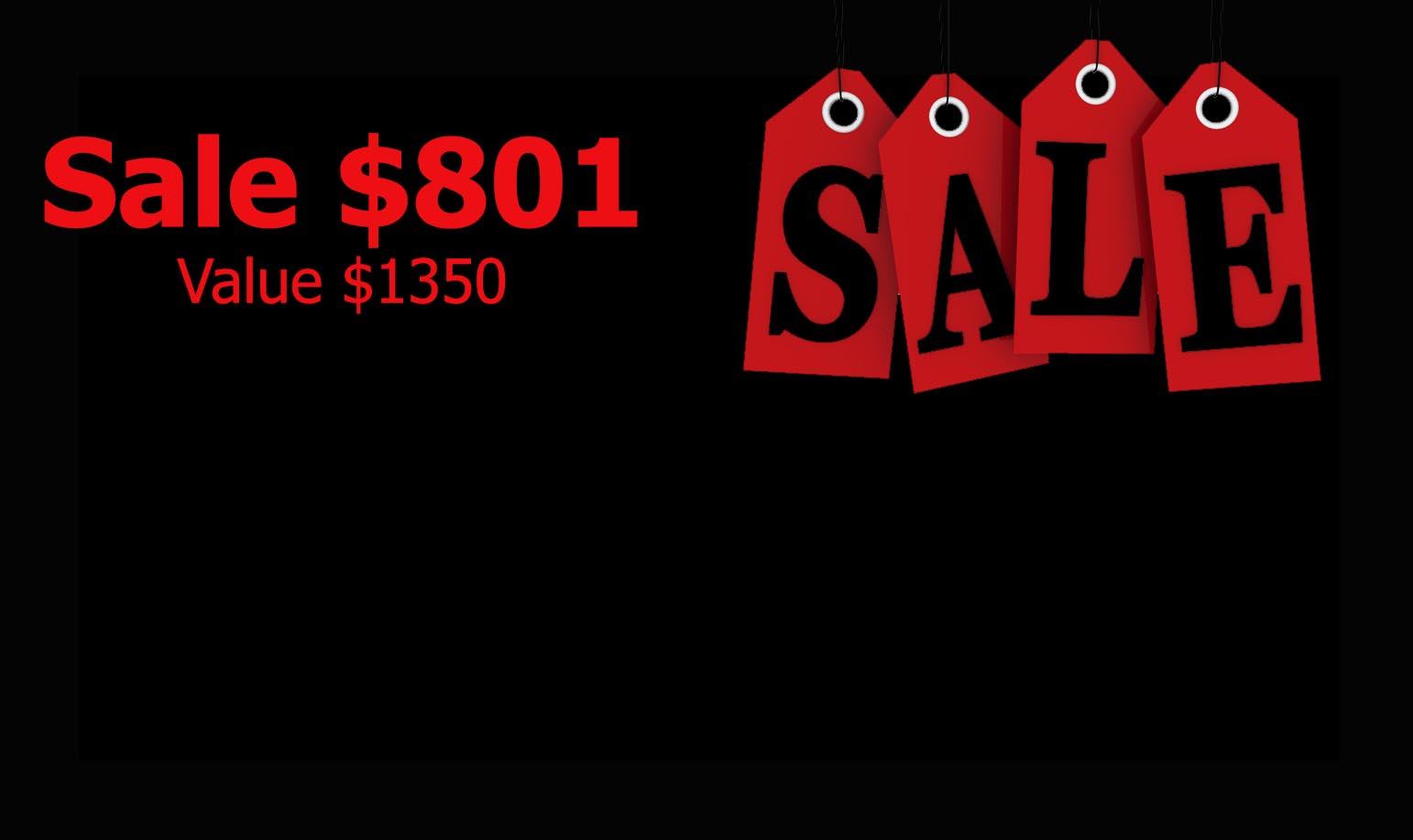 Ready to get rid of stubborn stretch marks? Try this 8 series program that combines 4 micro-needling treatments and 4 enzyme treatments to help rebuild the skin to minimize the appearance of stretch marks. Sale Opens 11/25.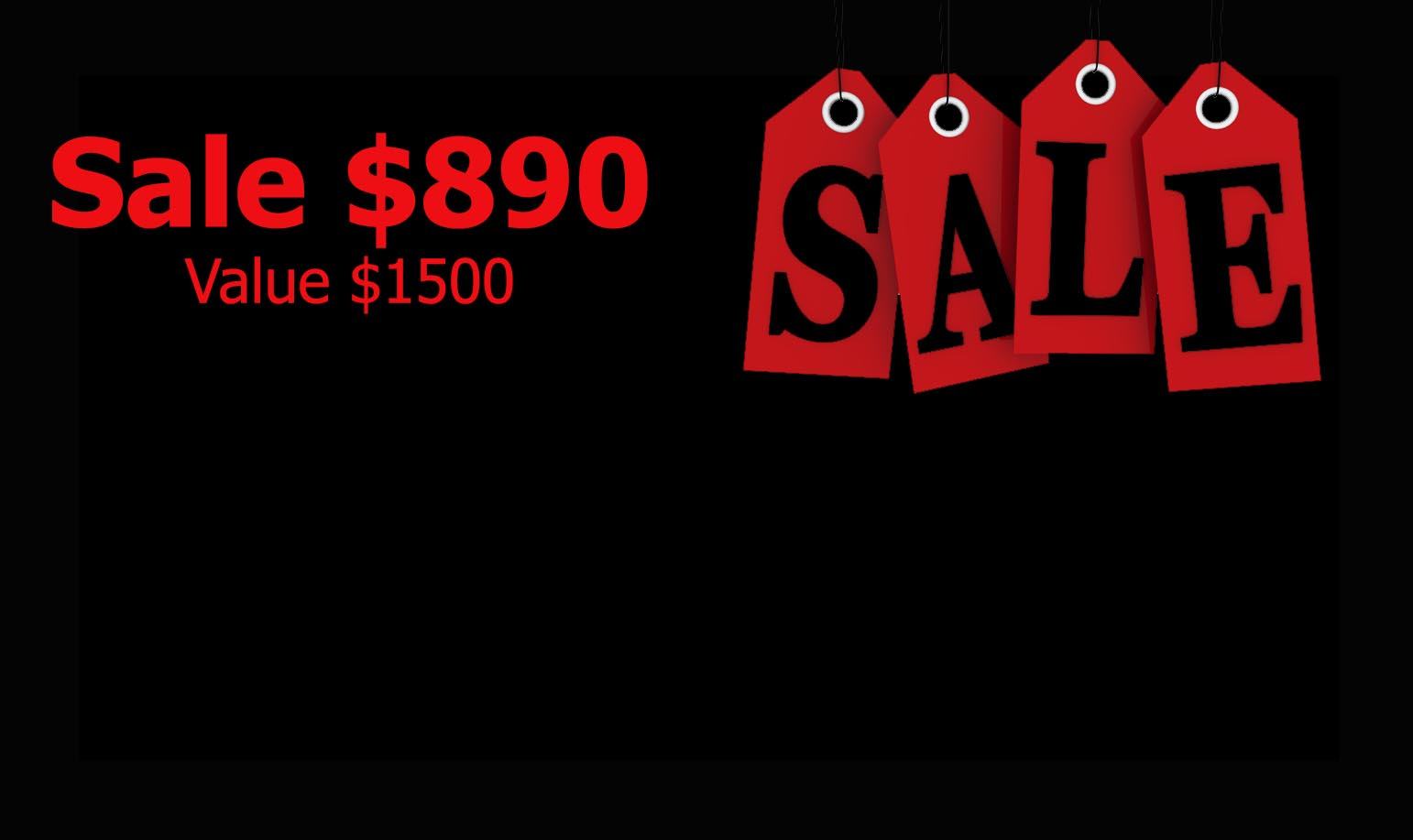 So goodbye to flaccid skin. This 10 session series can be used on the abdomen & arms to reduce flaccid skin and give you a smoother, less inflamed surface. Combines 5 RF Treatments with 5 Enzyme treatments. Sale Opens 11/25.
PRP Vampire Facial
Look 20 Years Younger
Platelet Rich Plasma (PRP) jump-starts the body's healing process by producing new collagen which improves acne scars,
wrinkles, and sunspots. This is then combined with micro-needling which uses sterile needles to create controlled
micro lesions on the skin that also triggers new collagen production and allows deep penetration of the PRP.
$199 (regularly priced at $500)
Additional Specials
The following services are not included in our $89 Sale … but DONT WORRY, we have you covered. Take a look at the super discounted service options below!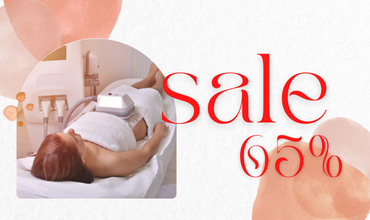 Save over 65% on Fat Freeze 3 Session Packages! Chin $350, Abdomen $550, Arms/Bra Line $700, Thighs/Love Handles $900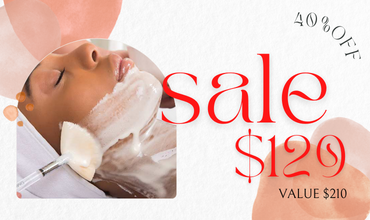 ON SALE FOR $129 (VALUE $225)
The fine print
Get all your questions answered below!
Not sure where to start?
Book a Wellness Assessment for $89
Have multiple health goals and you're not sure where to start? Sit with a Health Professional to create a specialized wellness program tailored to your specific health concerns.
Learn more about financing
CareCredit Accepted Here
An excellent financing option to help you achieve your health goals without breaking the bank.